25 Best Fairy Garden Ideas to Add Some Magic to Your Outdoor Space
These ideas are simply enchanting! 🧚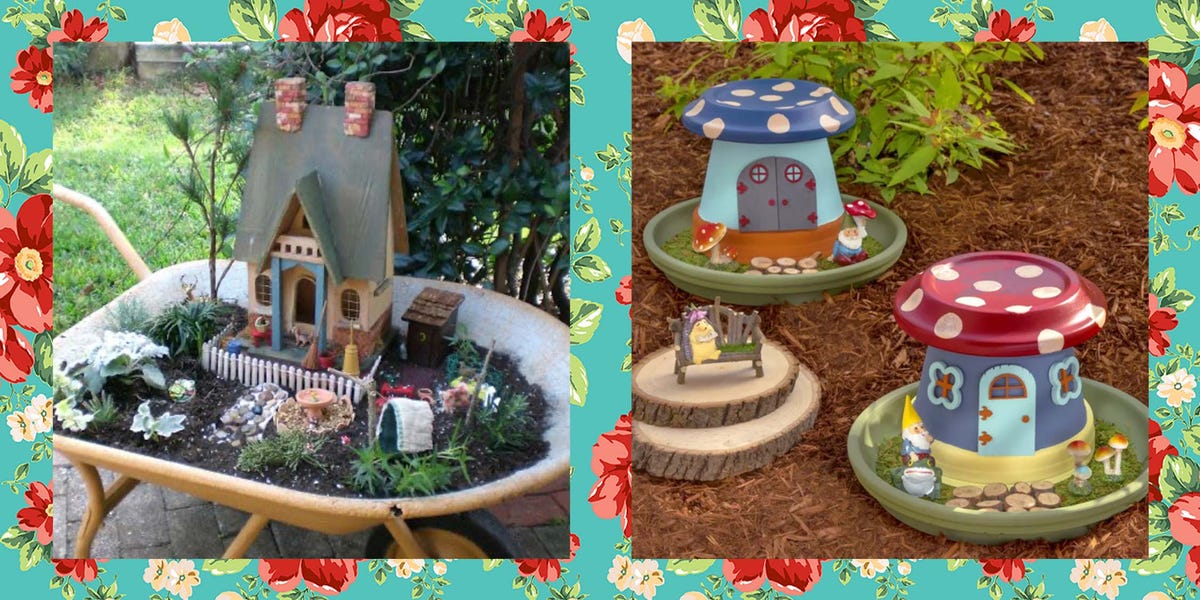 Red Shed Vintage / Mod Podge Rocks
Ah, fairy gardens! These whimsical little setups are hugely popular because they connect us with our sometimes long-lost imaginations and allow us to create a fantasy world of our very own. They're a fun, escapist project—whether or not you have kids! Enter: these best fairy garden ideas.
Essentially, fairy gardens—also called enchanted gardens—are minuscule plots that include live plants, flowers, mushrooms, tiny statues, darling trinkets, and other mini accessories such as furniture, fountains, or swings. They're constructed indoors or out, and you don't need to spend a lot of money to create one. You can make one on the cheap from items you already own—it'll be just as adorable as any items bought from a store! Try placing one in your small garden or on the patio. You can even build one in a raised bed or near your vegetable garden—the possibilities are endless!
Start with a pot or other container you have on hand already. The more creative the better: An old wheelbarrow, a teapot, a dresser drawer, pumpkins, or even a broken terra cotta pot can provide the foundation for your little scene. Add soil or sand, and build your garden using found objects such as pine cones, sticks and stones, or miniature decorative items you've made or purchased at a craft store. Stick with a certain theme, such as a cottage garden, the beach or the woodlands—or not! It's completely up to you, which is part of the enormous charm of these miniature worlds.
Now that your interest is piqued, here are some adorable ideas for a DIY fairy garden to get your creativity flowing!
Advertisement - Continue Reading Below

Assistant Editor
Macie Reynolds is the assistant editor of E-Commerce and SEO for The Pioneer Woman.