We may earn commission from links on this page, but we only recommend products we back.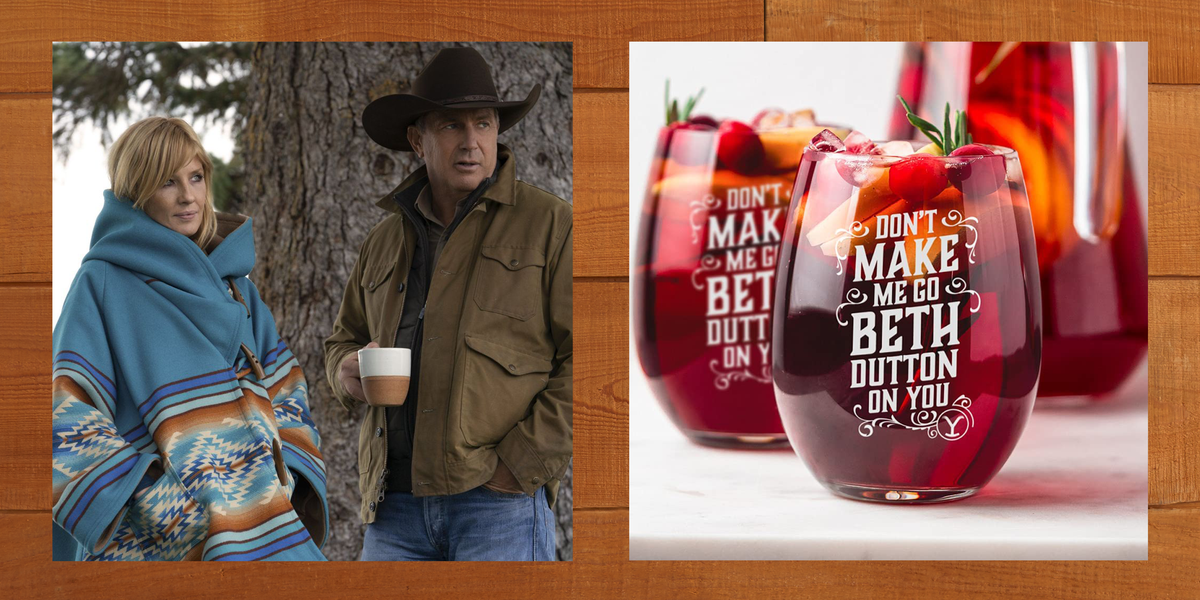 Paramount Network / Amazon
Anyone who's watched Yellowstone can understand why it's TV's No. 1 show: the wide open spaces of Montana, the amazing cast of characters, the classic American themes of family and self-made legacy… and the cowboys, especially handsome ones like Kevin Costner. 😉 It's all you could ever want, right? That's why we've lassoed the best Yellowstone gifts that any fan of the show will love.
Of course, you could always buy the complete series on Blu-ray or DVD—but there's so much merchandise available to shop! If your dad is a big John Dutton fan, he might like something befitting the family patriarch: a hat or accessory printed with Yellowstone quotes like, "We're with the Yellowstone. Nobody's gonna mess with us." If your sister is like Beth Dutton (played by the iconic Kelly Reilly), a graphic T-shirt that says, "Don't make me go Beth Dutton on you" will give you both a laugh. And if your brother is like Kayce Dutton (Luke Grimes) or you have a good friend like Rip Wheeler, then a cowboy hat, belt buckle, or sweatshirt printed with the ranch's logo all make great gifts for a cowboy. (Just ask Ladd Drummond himself!) Best of all, a lot of these products are made in the USA so you can feel good about supporting small businesses and their workers around the country. If you really want to go above and beyond, gifting your loved one a visit to the ranch where Yellowstone is filmed is a fan's dream come true! Just be sure to call ahead to see if they're taking reservations.
Oh, and if *you're* the Yellowstone fan? Treat yourself, too. 😉
Advertisement - Continue Reading Below

Alexandra Churchill is the Deputy Editor at The Pioneer Woman, overseeing the site's strategy in topics of food and cooking, home and life, beauty and style, crafts, and holidays.