25 Best Finger Food Ideas That Are Perfect for Any Party
They're made for a crowd!


By Kara Zauberman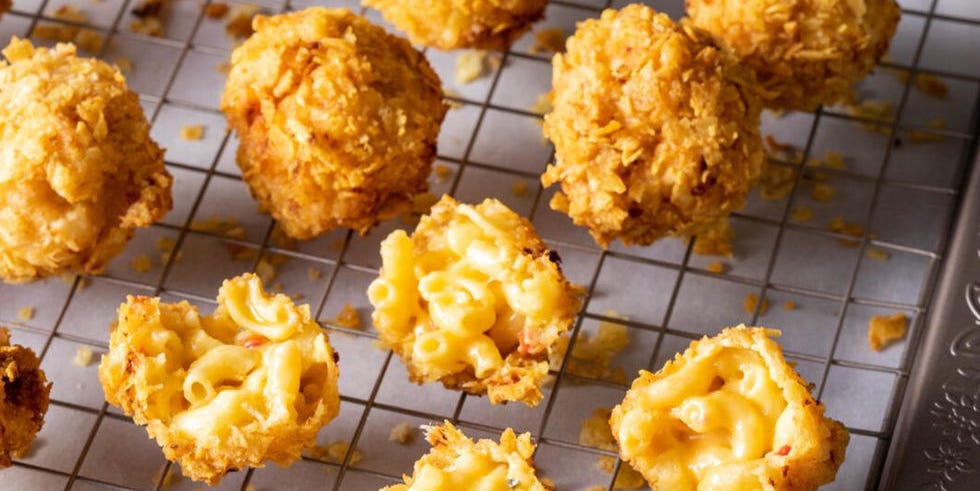 Will Dickey
There's just something about finger foods that's so much fun to eat! Maybe it's the adorable size or the fact that you can eat more than one without a second thought—either way, we're all for anything bite-sized. And if Super Bowl recipes are on your mind, then these finger food ideas are just what you need to feed a crowd of hungry guests. Here, you'll find tons of easy-to-munch-on snacks, game day foods, and appetizers, including pigs in a blanket, garlic knots, fried pickles, and whipped deviled eggs.
When it comes to finger foods, the key is that they're as easy to eat as they are to make ahead of the party. You won't need a fork, knife, or even a plate in some cases (but napkins are still recommended—especially if you have kids!). Looking for healthy appetizers to pair with your party dips? We've got you covered with classic recipes like cranberry brie bites, shrimp cocktail, and mozzarella sticks that are made in an air fryer. You'll also find some creative ideas that will have everyone at your party raving. Try the chicken taquitos or pepperoni pizza rolls that would make a welcome addition to your Super Bowl party. (Speaking of football, the lemon pepper chicken wings are one of our favorite additions to this list.) Just serve them with one of our tasty cocktails, and these finger food ideas are guaranteed to win over any crowd.
Advertisement - Continue Reading Below