45 Easy Ground Beef Casserole Recipes That Are Perfect for Dinner
This is comfort food at its best!


By Kara Zauberman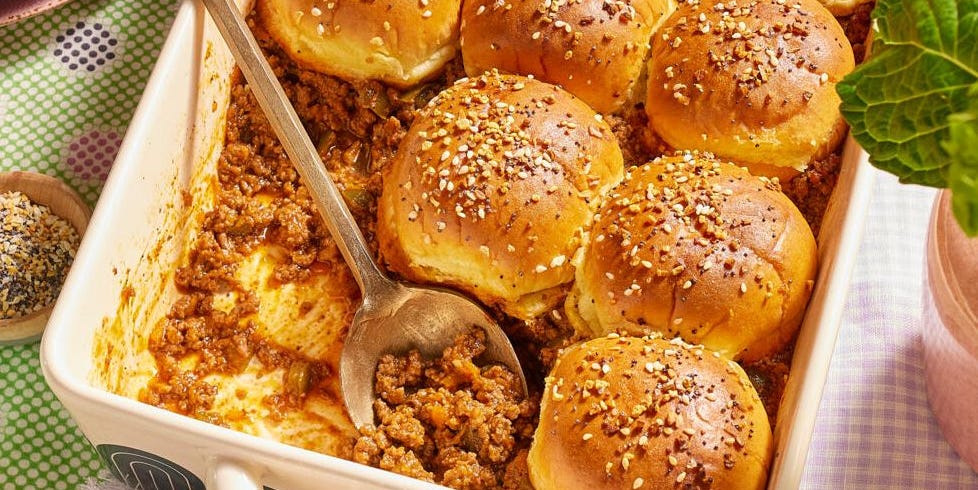 Hector Sanchez
Around here, we can't get enough casserole recipes! From breakfast casseroles to potato casseroles, there seems to be a casserole dish for just about every occasion. But when it comes to family dinners, it's these easy ground beef casserole recipes that we turn to time and time again. After all, even picky eaters can get behind the cheeseburger casserole that's layered with french fries! Best of all—these ground beef recipes are made to go straight from the oven to your table so there's less clean-up and less fuss in the kitchen. Choose from classics, like Ree Drummond's lasagna and beef enchiladas or opt for one of the creative ideas ahead.
When we think of ground beef casserole recipes, the first thing that comes to mind is comfort food. For instance, there's the warm and cozy sour cream noodle bake and the cowboy casserole that's loaded with tater tots. Plus, a casserole inspired by sloppy joes—yep, the meatiest sandwich of them all! And don't even get us started on the homemade version of hamburger helper—it's rich, hearty, and surprisingly easy. In fact, this 30-minute meal is perfect for busy weeknights. Heck, there's even a few healthy ground beef recipes like stuffed cabbage casserole in here if you'd prefer something a little on the lighter side. Looking for other easy dinner ideas? Read on to find our favorite ground beef casserole dishes!
Advertisement - Continue Reading Below